Description

PAIR OF KANTO S2 DESKTOP SPEAKER STANDS
The perfect addition to your desktop setup. With 16° of vertical tilt, S2 speaker stands angle your speakers towards your ears, ensuring you experience the full range of frequencies they have to offer. Each stand also features multiple areas of foam padding to maintain stability and reduce vibration when your speakers are cranked up.
IMPROVED SOUND
S2 speakers stands let you get the most out of your speakers by tilting them 16° toward your ears, ensuring you never miss out on those higher frequencies.
REDUCED VIBRATION
Foam padding on the top and bottom of each stand helps to maintain stability and reduce undesirable resonance.
MINIMALISTIC DESIGN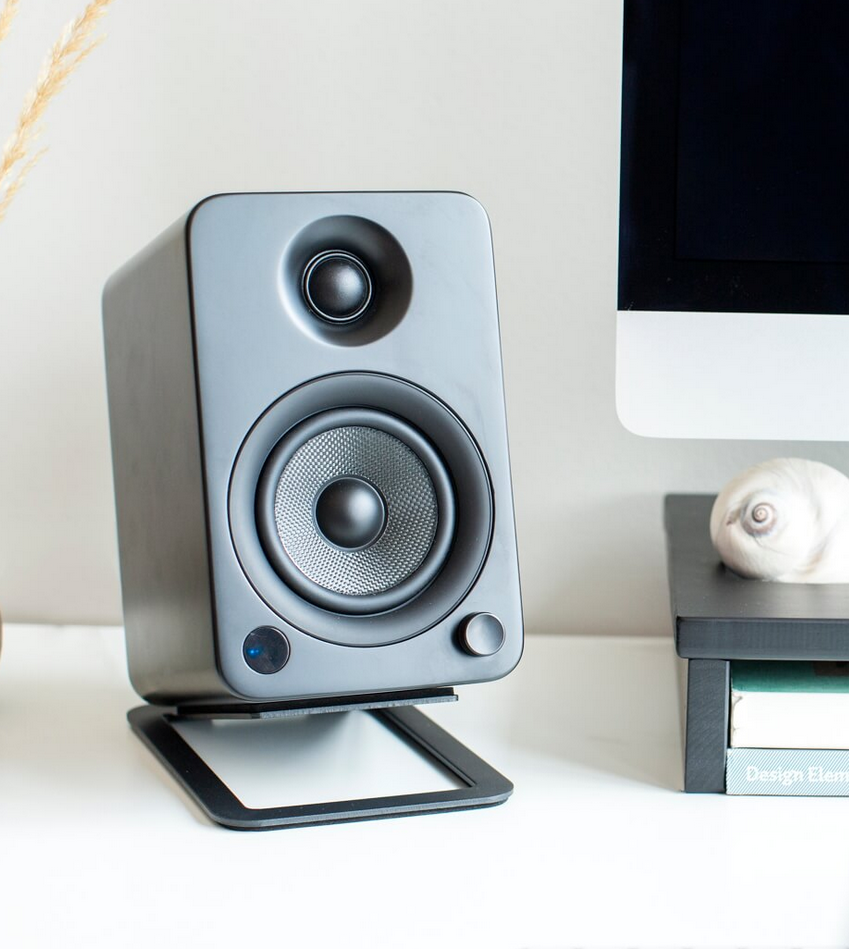 Using as little material as necessary, S2's low-profile design keeps your desktop looking clean. Choose between a variety of durable metals and alloys to fit your style.
THE PERFECT COMPANION
S2 stands measure 3.9" wide by 5.9" deep (10cm x 13.5cm) and are capable of holding 6 lb each. Use them with YU2 Powered Desktop Speakers, Ruark MR1 Mk1 or Mk2, or similarly sized speakers.
IN STOCK READY FOR IMMEDIATE DISPATCH FROM AUTHORISED KANTO DEALER.
Stands only included in sale, speakers shown available separately.